RED ALBUM SETLIST
Dec 30th 7pm & 10pm, Dec 31st 10pm
Love Me Do
CN/MS - Harmonica
Please Please Me 
CN/MS - Harmonica
From Me To You
CN/MS  
She Loves You
CN/CM
I Want to Hold Your Hand
DB/CN
All My Loving
CN/MS
Can't Buy Me Love
CN/MS
A Hard Day's Night
CN/MS
And I Love Her
CN/MS      
Eight Days a Week
CN/CM
I Feel Fine
CN/MS
Ticket to Ride
CM
Yesterday
CN, Strings
Help!
CN/MS/CM/DB
You've Got to Hide Your Love Away
MS / Flute & Alto Flute
We Can Work It Out
MS/DB
Day Tripper
MS/CN
Drive My Car
CN/MS
Norwegian Wood
CN / Sitar
Nowhere Man
CM/CN
Michelle
MS
In My Life
CN/CM
Girl
MS
Paperback Writer
CN/MS
Eleanor Rigby
CN / Strings
Yellow Submarine
DL / SFX




 THE BEATLES - THE RED ALBUM


New Year's Eve is a time for special shows from Tributosaurus - and this one is more special than most...

As we have now passed the midpoint of our journey to perform every song that the Beatles ever recorded, we wanted to take a minute to look back and play some of the greatest stuff from the early part of their careers - what better way than to perform the iconic Red Album in it's entirety?

What is the Red Album you ask?  Well, this is a double-album compliation of their greatest hits from 1962-1966. compiled by their manager Allen Klein, and including only songs written by the Beatles - none of the covers that were very popular in the early catalog.  Since this is a known entity, we'll let you in on the song list:


Side 1

 Love Me Do

 Please Please Me

 From Me to You

 She Loves You

 I Want to Hold Your Hand

 All My Loving

 Can't Buy Me Love


Side 2

 A Hard Day's Night

 And I Love Her

 Eight Days a Week

 I Feel Fine

 Ticket to Ride

 Yesterday

Side 3

Help!

 You've Got to Hide Your Love Away

 We Can Work It Out

 Day Tripper

 Drive My Car

 Norwegian Wood (This Bird Has Flown)


Side 4

 Nowhere Man

 Michelle

 In My Life

 Girl

 Paperback Writer

 Eleanor Rigby

 Yellow Submarine
Not too shabby, huh?  This is The Beatles at their stripped-down rock and roll roots - but of course, we will bring a string quartet and some flutes where needed too.  We know that a lot of you have come to know us through our recent Sgt Pepper's/Magical Mystery Tour extravaganza (soon to happen again this January), and may have missed out on the 4 previous volumes of Beatles material - this won't cover it all, but it's a pretty spectaclar overview!


As always, we also know your New Year's Eve plans may be already set, but that is no reason to miss this show - we will be performing it TWO times on December 30, in addition to the big dance on Dec 31 - so no reason to miss this great night of music.

As of now, the 7pm show on Dec 30 is SOLD OUT, and ticket sales are brisk on both the 12/30 10PM show and on NYE, so don't miss your chance - get tickets today!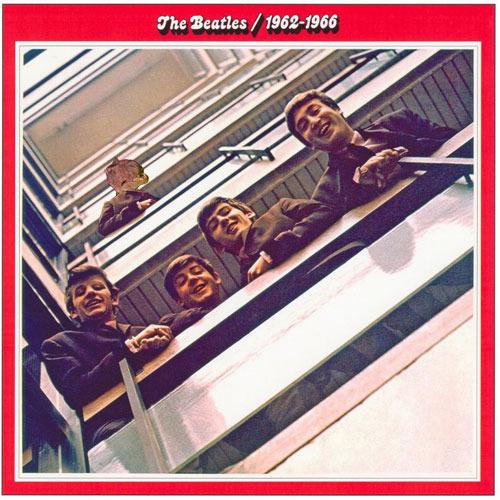 Tributosaurus Does THE BEATLES - THE RED ALBUM
New Year's Eve Shows!
December 30 - 7PM (SOLD OUT) & 10PM
December 31 - 9PM
at Martyrs' - 3855 N. Lincoln Ave - Chicago
Tickets now available on Martyrslive.com