Tributosaurus is the Jurassic beast of multiple musical faces, and every month, the beast morphs into a different rock group. The finest musicians from Chicagoland join the core group to sit in…to sing and play songs they've wanted to cover all their lives.
We become REM at the American Music Fest
The American Music Fest at FitzGerald's is an institution, and one that was sorely missed over the last 2 years.  So when the fest started firing up, we of course wanted to make sure we got in, and Will Duncan obliged.  We will pay homage to a great American band: a 1-hour special REM set on the Friday of the Fest in the club to help kick it all off!  And then you can stay and get a full night of some of the best live music anywhere, on 3 stages.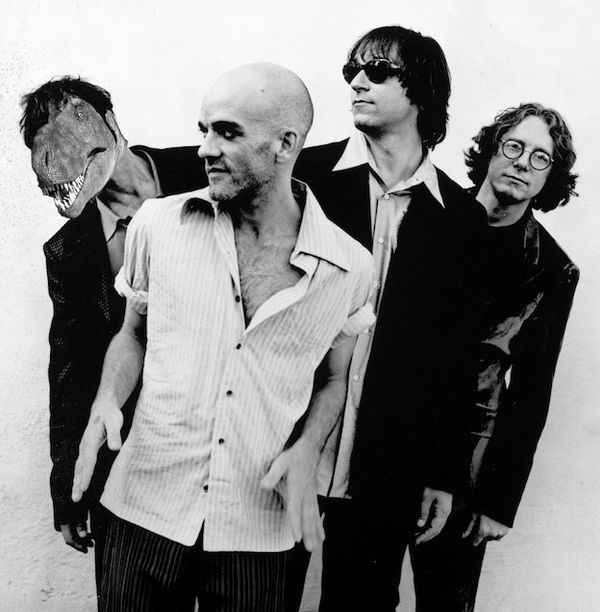 Straight out of Athens Georgia came a shy little rock band with jangling guitars and a mumbling singer.  They rose through college radio, rode an indie music wave straight into the alternative explosion, and carried fame and success as far as they wanted.  Then, they went out on their own terms.

Join us on at the FitzGerald's American Music Fest!
Tributosaurus becomes REM
Fitzgerald's American Music Festival
July 1, 2022 - 7PM - 1 Hour Set
Tickets available here -> American Music Fest Ticket Link