Tributosaurus is the Jurassic beast of multiple musical faces, and every month, the beast morphs into a different rock group. The finest musicians from Chicagoland join the core group to sit in…to sing and play songs they've wanted to cover all their lives.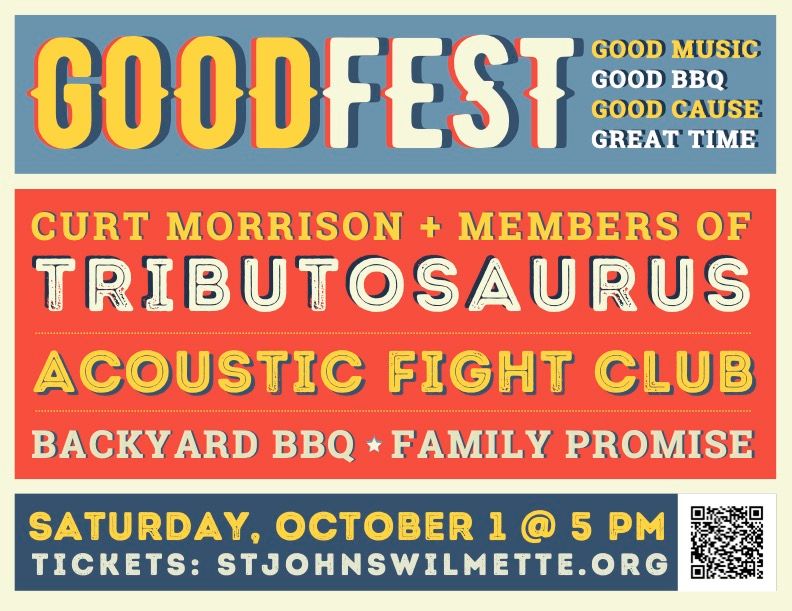 Come celebrate Octoberfest with Tributosaurus! We will be playing selections from our 20 years of shows. 
8 pm to 10:30 pm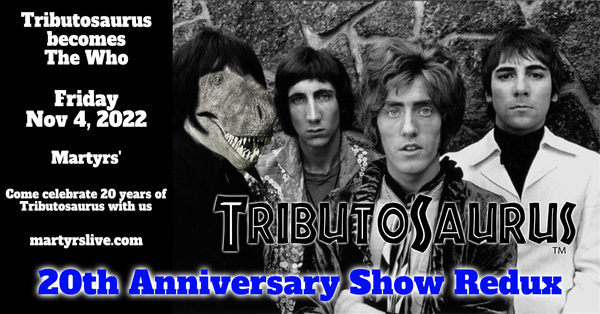 Tributosaurus began on Lincoln Avenue in 2002.  We were super psyched that 60 people came out to see that very first show!

That said, we're hoping for a few more than that when we celebrate 20 years at Martyrs by once more becoming The Who, on Friday night November 4th.

This is a special just added encore anniversary show, a chance to do this music and this moment justice in the club that helped us start it all. If you saw us become The Who this past August, enjoy the chance to be closer to the band in a club of this size.  If you missed it, this is your chance to help us celebrate.

We became The Who at that very first show, and they remain one of our favorites to do. Danny gets to channel Animal from the Muppets and play lead drums as Keith Moon, Jon Paul gets to use his papal infallibility to play explosive lead bass as John Entwistle, Curt will wear a vintage baseball hat (probably) and play thunderous lead guitars as Pete Townsend, while Matt and Chris get to become one of rock's all time golden gods as lead vocalist Roger Daltrey.

The set will pull the very best from the early Mod days where you can hear the roots of punk, from the rock opera heyday of Tommy and Quadrophenia, and from the classic rock album stuff that still owns FM radio.  You'll get massive hits, and a few carefully chosen deep cuts we love.  All the songs will be delivered with passion and attention to detail, with whatever instrumentation the music demands.

See you there.
Tributosaurus Becomes The Who - 20th Anniversary Show
Friday, November 4 - 7PM
at Martyrs' - 3855 N Lincoln Ave, Chicago, IL
Tickets at Martyrslive.com
 
Are you ready to get out your big suit this Halloween?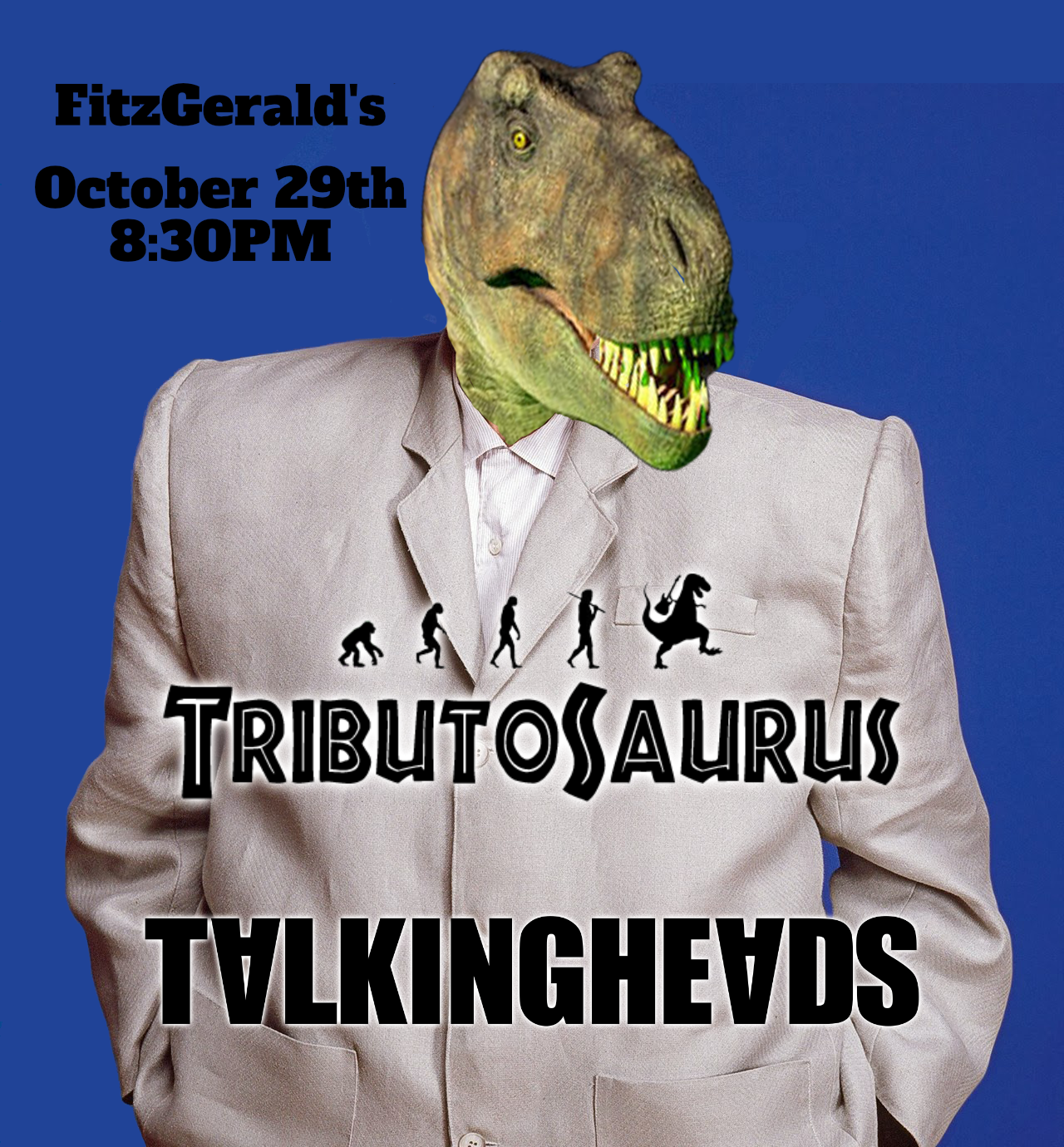 Join us at FitzGerald's as we inhabit the musical souls of David Byrne and company on Halloween weekend.  You will dance, we will play, and fun will be had.
You've heard the songs for years, noticing the unique mix of art rock, funk, afrobeat, and punk that made them the very embodiment of "new wave."  This music is high minded art that makes you think, funneled through killer grooves that make you move.  As always, we'll re-create the sounds diligently, with all the necessary instrumentation.  You'll see multiple keys rigs and guitars, and lots more.
Tributosaurus Becomes Talking Heads
at FitzGerald's - 6615 Roosevelt Road, Berwyn - 8:30PM
Tickets available: >>HERE<<