Tributosaurus is the Jurassic beast of multiple musical faces, and every month, the beast morphs into a different rock group. The finest musicians from Chicagoland join the core group to sit in…to sing and play songs they've wanted to cover all their lives.
2 Big Cars shows in October!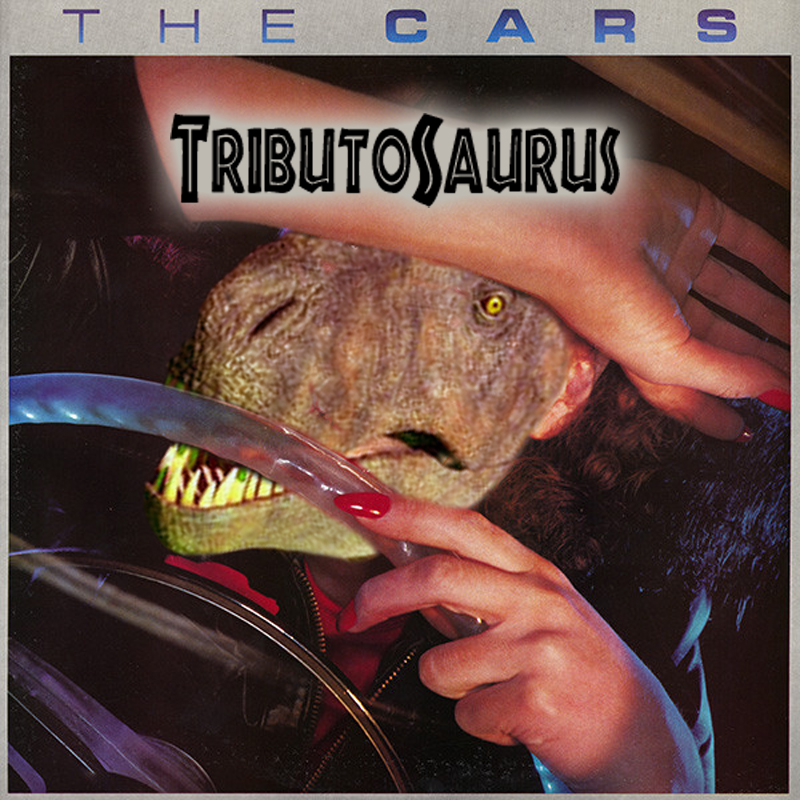 How cool was the music of The Cars? Well, have you ever seen Ric Ocasek? He married a Czech supermodel. That's how cool the music is.  
The Cars was a band that was the soundtrack of a generation.  Their first record, inarguably one of the best debut albums of all time, stayed on the Billboard charts for 139 WEEKS.  They were voted "Best New Artist by Rolling Stone in 1978.  They won Video of the Year for "You Might Think" at the very firstMTV Video Music Awards.  And what teenage boy of the 80s can forget Phoebe Cates stepping out of the pool to "Moving in Stereo" in Fast Times at Ridgemont High?
We'll do all The Cars tunes you could want, and then we'll add a couple more. You'll get full servings of angular & incendiary guitar leads, space-age keyboard sounds straight out of 1982, and vocals filled with attitude & snark. And we will bring back all your synth-pop 80s dreams, just like Ric Ocasek would want us to.
And the FitzGerald's show falls on Halloween weekend, so there's an 80s costume party too - so get out your best 80s look and dance!
Tributosaurus Becomes THE CARS
Friday, October 13th at Martyrs'
3855 N Lincoln Ave, Chicago - 8PM
Tickets at: Martyrslive.com
Friday, October 27th at FitzGerald's - 80s Costume Party!
6615 W. Roosevelt Road, Berwyn - 8PM
Tickets at: Fitzgeraldsnightclub.com